How do I place an order online?
Begin by searching for the desired item(s). When you click on an item, you will be presented with an Item Detail page. You can add the item to your shopping cart.  
Once all desired items have been added to your shopping cart, you can proceed to the checkout page by clicking the "Checkout" button on the shopping cart page. You will be asked to provide your shipping information on subsequent pages.
How do I make a payment?
Payment can be easily made by PayPal or Credit Card.   
We accept VISA, MasterCard, AmEx, Discover, and UnionPay.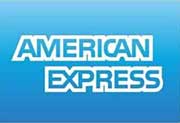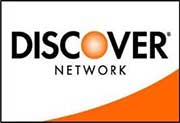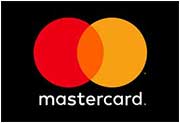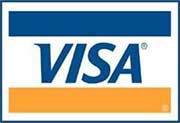 You can also send us a cheque, payable to E&O Montessori INC.
How do you ship your orders?
We mostly ship by UPS or Purolator. You will receive the shipping confirmation and tracking number by email. 
Shipping time depends on destination:
3-4 business days to Canada.  
3-5 business days to USA.  
If your order must arrive by a particular date, please contact us for options.
How much do I pay for the shipping?
We're delighted to offer FREE standard shipping orders of $75 or more.   
FREE SHIPPING ELIGIBILITY:  
* For orders of merchandise only, excluding applicable taxes.  
* For delivery via Standard Shipping by UPS or Purolator.  
* Excludes select oversize items: orders containing such items will be charged a shipping fee associated with the inclusion of oversized item(s).  
* Domestic (contiguous U.S.): Free regular (ground) shipping by UPS or Purolator on orders $75 and more.  
* Processing & delivery time depend on ship-to location and shipping method. Eligible orders usually arrive within 4–7 business days. If your order must arrive by a particular date, please contact us for options. 
Domestic (contiguous U.S.)  
Up to $15.00, add $18.95  
$15.01 to 25.00, add $17.95  
$25.01 to 50.00, add $16.95  
$50.01 to 75.00, add $14.95
Alaska, Hawaii, Virgin Islands, Puerto Rico, Guam, APO/FPO/AEO  
Up to $25.00, add $24.95  
$25.01 to $150.00, add $31.95  
$150.01 to $500.00, add 20%  
Over $500.00, add 17%
Return policy:
We accept returns for any reason, and offer a full refund for the order. HOWEVER, the customer is responsible for any return shipping costs. The product must be shipped in its original condition and packaging. 
Damaged Items:
Please let us know as soon as possible if you have received a damaged or wrong item. You can count on a quick exchange or refund. Missing parts will be send to you at our own expense. Our email is: montessori1907@gmail.com
What are "School Orders"?
Placing a School Order allows you to include OUT OF STOCK items to your order. This is a special form mostly used by schools.
What is a "Pre-approved Billing Account"?
Pre-Approved billing accounts with terms are available only for school districts, teacher training centers, and other organizations.  
The school's billing account must be set up before choosing the "Pre-Approved Billing Account" option. If your school does not have a pre-existing billing account set up before we receive your order, your order will be delayed.
How can I get a discount?
| | |
| --- | --- |
| Single Order Value Before Taxes | Discount |
| $0 - $1,000 | NONE |
| $1,000 - $5,000 | 3% |
| $5,000 - $10,000 | 4% |
| $10,000 or more | 5% |
How do I place an Overseas order?
Overseas customers are still able to purchase from the online store.  
After calculating the weight and volume of your order, we will send you an invoice by e-mail, including shipping costs to your destination. We will also contact you to discuss and confirm the method of payment.  
International clients must make a payment in USD and by wire transfer only.
If you have any more questions, please do not hesitate to contact us at:  
montessori1907@gmail.com  
Call: 905-313-0530